Day 11: Stopping the addiction
Jas (The Ginger) and Morgana (The Vegan) are undertaking the Zero Waste Challenge: finding ways to refuse, reuse, reduce, and recycle as much as possible in their lives, and ask you to join them on their journey.
The Problem
Remember how this whole thing started with Starbucks? (see our intro to the challenge)
Well, ten days in, Jas is diving into how bad the whole buying-coffee-in-a-shop thing really is.

The results are in: It is indeed quite bad. Not only for your wallet but for your Mother Earth.
While TECHNICALLY possible, it's really really hard to recycle disposable cups. Less than one percent ever make it to that stage. They are one of the worst products of our hectic lifestyle. The problem is so bad that even in 2018, coffee shops don't know how many cups they are responsible for. Noone wants to face the ugly truth. This vicious cycle of caffeine consumption via disposable cups is the scourge of our precious earth, and we should say no it once and for all.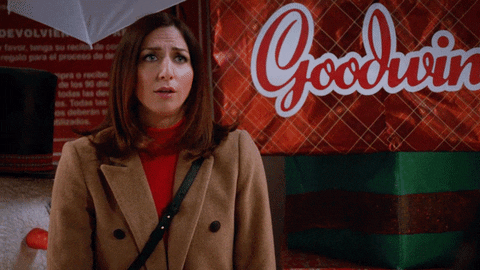 The thing is... Jas is SHAMELESS addict. Honestly, paying a bit extra seems like a reasonable deal to get good coffee. We've all seen those calculators that show you how much your "habit" costs you, and for Jas coffee easily runs into the hundreds every year.
So how does she go about being an addict, better? Obviously, she is not going to rely on instant coffee. She has pride and standards, if only on this matter.
Solution Number 1: Reusable cups
You go to Starbucks, you buy coffee and proudly, nobly, hold out your reusable cup to be filled with your basic beverage of choice. The world sings as a new wave of environmentalism takes hold, plus disposable cups are soooooo 2018.
Solution Number 2: Buy your own beans
You go to an indie coffee shop that has coffee that smells like chocolate but is too expensive to visit every day. You straight-up buy their coffee beans. You accompany this with the purchase of an aeropress/cafétiere/percolator/filter depending on your budget and snobbery level. You make your own coffee at home, put it in a reusable container, and take it with you on your journey. All the progressiveness points in the world go to you.
Here is Jas on that journey to a better life.
Evaluation
The perceived effort level of this trade is highly dependent on the human doing it. For some people, this looks easy. They can see the benefits in saving money, being able to track the beans, and it doesn't really derail their life. For others, it's a big change. Maybe they have an awkward commute and it is just easier to buy their caffeine right next door to work, or they share a kitchen with 10 people who would totally break/steal their equipment.

For Jas, this was easy, and the smell of fantastic coffee at home was enough to sway her from her café residing habit. It's also really good to have at home for hangovers or spontaneous weekend continental breakfast productions.

Jas recommends giving this a go. It might surprise you how much home brewing doesn't ruin your routine/addiction.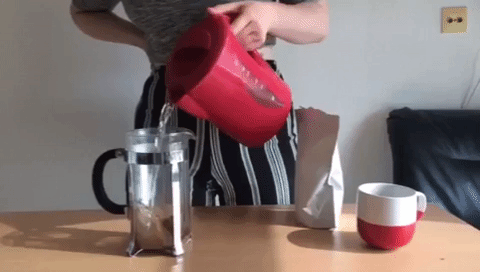 Get your weekly karma points
Sign up for our newsletter. Every week, we will send you the best stories about the world of doing good.
Your email will not be used for other purposes
More Stories
When policy consultant Vandita Morarka co-founded a social reform initiative to work around marginalized communities including slum-dwellers and street children in India six years ago, she was stunned at the lack of youth leadership to address crucial developmental issues in Asia's third-largest economy, India.

Now, six-years-later, Morarka runs a feminist youth leadership organization 'One Future Collective' from India's financial capital, Mumbai and mentors other youth leaders to run programs around South Asian feminist literature, a queer resource center and a mental health awareness initiative.

"OFC is based on the idea that there is transformative power in each person that can lead to larger societal transformation. We zeroed in on a couple of thematic areas which was gender, mental health, legal reform, and policy and we felt that many issues were not addressed by other organisations," 24-year-old Morarka, a policy consultant and lawyer said.

Morarka is not alone. Around 80 youth leaders from across 45 countries and working in civil society spaces including gender-based violence, mental health, inclusivity, and LGBTQ issues joined hands for a two-day 'Youth Assembly' in Serbia's Novi Sad. The sessions involved sharing lived experiences and fighting against abuses in oppressed regimes, and creating a thematic framework to address crucial human rights issues in the global south.

"[T]here is transformative power in each person that can lead to larger societal transformation."

The event that preceded the 'International Civil Society Week' held in Belgrade, Serbia in April held engaging discussions on the state of civil society globally. Issues pertaining to human rights violations in India-administered Kashmir, Palestine, and censorship and threats in various parts of the world to activism and journalistic work were highlighted.

For Renata Thakurdyal from Madagascar, conducting workshops around sexual health for school children and dismantling the country's 'taboo' outlook on sexual health and reproductive rights is crucial.

Thakurdyal is a program development officer at Madagascar's 'Projet Jenue Leader' that runs sexual health and leadership classes in schools across Madagascar who believes that creating conversations among youngsters is the only way to sensitise them.

"Educators work in pairs of a male and a female teacher. Male educators talk about the menstrual cycle, showing the entire class how to put on a pad and the importance of menstrual hygiene. The female educator could also do it but the role reversal takes away the stigma and there's a transformation in students," Thakurdyal adds.

In Madagascar's Malagasy language, menstruation is referred to as 'taboo part of the month', highlighting how little awareness on menstrual hygiene, access to healthcare or generally on the topic there is.

"Both boys and girls need to know about sexual health and a culture of open information is very transformative. Talking about sexual health is taboo in Madagascar and teachers often end up inserting their own opinions or ideas," Thakurdyal adds.

The youth assembly was hosted by Johannesburg-based civil society alliance CIVICUS and brought together more than 850 delegates from around the world including Morarka and Thakurdyal to join the discussions on how to build movements for change.

Armed with posters and drawing broads, Amanda Segnini, a Brazilian climate justice activist and founder of non-governmental organization Engajamundo holds discussions on how political situations have resulted in the killing of a record number of human rights defenders worldwide.

"In the Amazon rainforest, we run a project with Brazilian youth and build leadership around climate justice to enable community leaders to protect their local eco-systems. We have around 100 young people as part of the pilot project from different traditional communities," Segnini, co-founder of Engajamundo said.

Regarding threats faced by activists due to the dangerous political situation in Brazil and elsewhere in Latin America, she adds Brazil has killed the biggest number of human rights defenders and most of the vulnerable communities in the country are under threat due to climate change.

According to Soledat Kenzhebulatova and other ICSW organizers, Segnini, Morarka, and Thakurdyal represent a growing movement of youth activists fighting for the defense of civil and gender liberties and seeking government action on important issues including climate justice, sustainable development, and gender equality.

"I can see the transformative power of bringing youths together at this summit as decision-makers. This is no longer lip-service. This is about giving youngsters the power to enable change."

"We work with young lesbian, gay, intersex, bisexual, queer, gender non-conforming and othered individuals who have shared experiences of systematic discrimination, hate, and violence. Our work focuses on vulnerabilities. It is clear that in the context of citizenship some freedoms are exclusive to certain demographics only," Gatsha, one of CIVICUS 26 accelerator program goalkeepers said.

Meanwhile, for 39-year-old Nyaradzo Mashayamombe, Zimbabwe's record on women's rights and gender-based violence against young girls and children led her to establish Tag a Life International Trust (TaLI) after facing persecution growing up in a marginalized community.

"We engage with leaders locally, nationally and through regional and international platforms to advocate and advance the rights of girls. We have a flagship young women's Leadership Programme designed to raise young women as young leaders in their communities where they are trained about their own self-awareness," Mashayamombe said.

Speaking about the recent internet shutdowns due to fuel price hikes and reports of sexual assault allegedly carried out by government officials, Mashayamombe said human rights defenders had to play it low-key and as women human rights defenders were forced to protect themselves amid government crackdowns, advocacy spaces shrunk completely.

"We need to ensure that women have an access to platforms where they can easily report cases of rape without fearing for their lives and that women human rights defenders themselves are able to assist victims without feeling vulnerable and constrained to help," she added.

Most of the youth leaders, including Gatsha and Morarka, echoed similar sentiments on the need for more spaces for youngsters where they can engage besides the 'tokenism and symbolism that is not meaningful' in terms of grassroots impact.

"I can see the transformative power of bringing youths together at this summit as decision-makers. This is no longer lip-service. This is about giving youngsters the power to enable change," Morarka concludes.

This article was originally published on Open Democracy and was written by Vishal Manve. You can read the original article here.